Visual analytics for

mobility data
Unlock the full potential of your origin-destination data with our unique analysis and visualization tool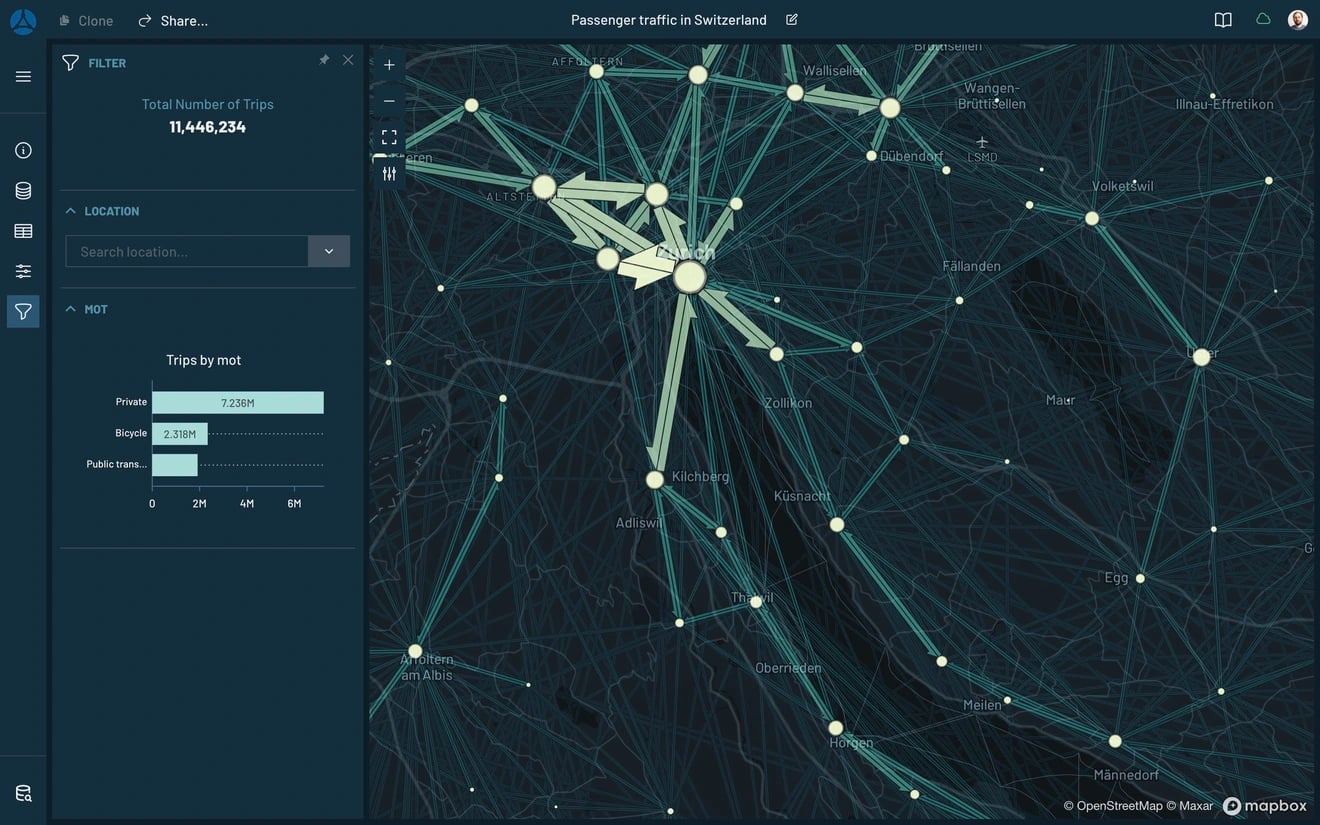 Transportation Planning
Understand the travel demand, visualize origin-destination and through traffic, analyze modal split, communicate your findings, and plan for the future.
Mobility Services
Optimize service offerings for efficiency, make sure the travel demand is met, improve user convenience, and create seamless mobility experiences.
Urban Development
Drive strategic urban planning, analyze commute and migration patterns, optimize infrastructure to maximize return on investment, shape vibrant and sustainable cities.
Logistics and Supply Chain
Maximize efficiency by making data-driven decisions, optimize delivery routes, and enhance supply chain operations.